5 Tips on Surviving a Whole House Renovation
October 5, 2022
Reap the rewards of renovation! By the first half of 2023, home remodeling expenditures will reach nearly $450 billion a year. This number may sound excessive, yet remodeling your home can make your property more valuable and more comfortable.
But that doesn't mean that the process of a home renovation is comfortable. In order to survive a whole house renovation, you need to take a few precautions.
What should you do before your contractors show up? How can you keep the mess to a minimum? How can you make the most out of your renovation?
Answer these questions and you can make updating a house a cinch. Here are five essential home remodel tips.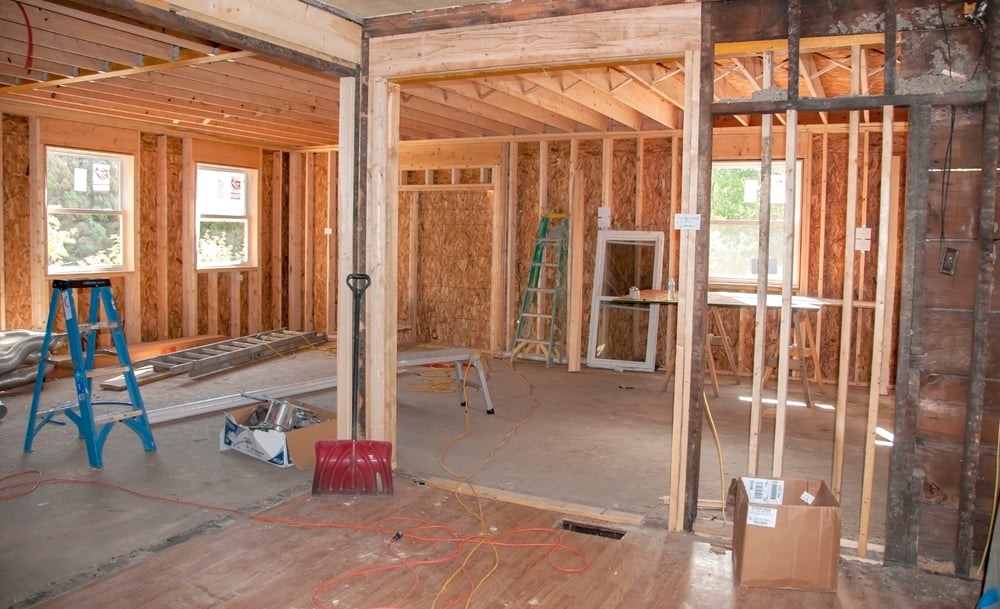 1. Strategize in Advance for Your Whole House Renovation
Remodeling a home is always tricky, and many remodels have unexpected problems. Your contractor may need more time to fix a room, or they may discover an issue like mold that needs immediate work.
You should get an estimate of how much your home renovation will cost. You should then save more money than that estimate to pay for additional renovations. You should also get a timeline and give your contractor a few extra weeks to complete the fixes they need to make.
Talk to everyone in your household about living through a remodel. If you have young children, they should know the rules and receive emotional support. It can be hard for them to understand what is going on, and they may feel stressed about strangers in your home.
If you have pets, you may need to give them to someone else during your renovation. Dogs and cats can experience hearing loss from loud renovation tools, and they may interfere with the renovation.
2. Organize Your Home
You should set aside a space for the remodelers to place their tools down. This can be a space inside or outside, depending on where they are working for the day.
If the employees have to move through a few rooms, you should make a pathway for them. You should remove items off the floor and clean the rooms they are going to be in.
You must protect the flooring, as a renovation can damage it. Plastic sheets offer a basic level of protection, namely from falling debris and dust. If you want additional protection, you can buy surface protectors and lay them out on your floor.
You should set aside an area for yourself and your children to be in. You may want to install soundproofing so you can stay in this room during the renovation.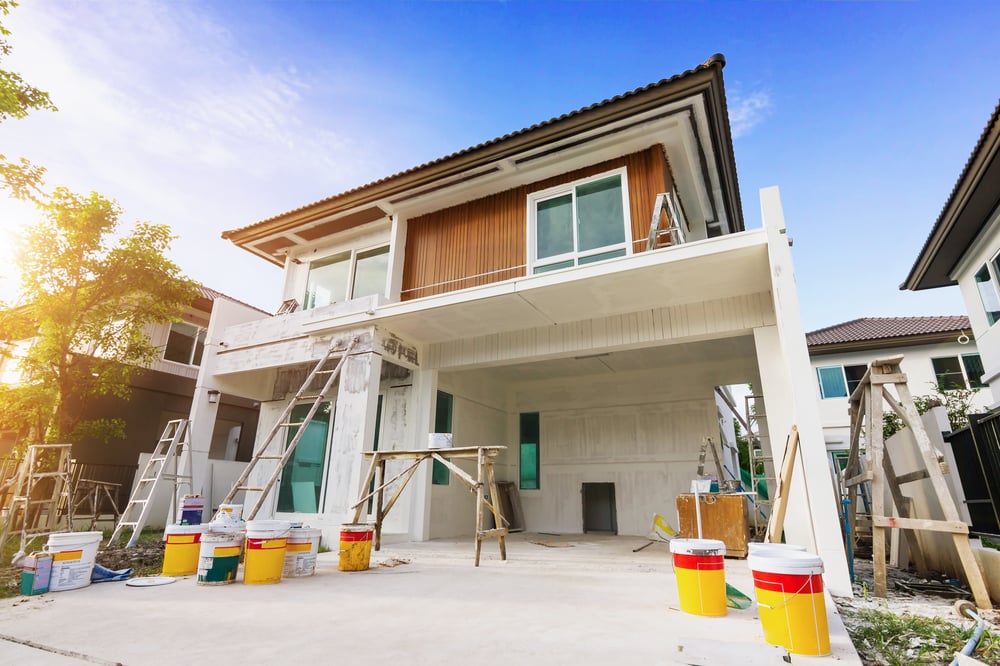 3. Minimize the Mess
Talk to your contractor about ways to reduce the dust in your home. You may need to vacuum your home every day, or you may need to remove bedding and other materials so they don't catch the dust.
Place trash bins in each room so the employees can throw things out. If you're worried about furniture or personal effects getting dirty, you should remove these items from the rooms. Order a storage unit or move your items to the attic or basement.
If you have a dust allergy or breathing difficulties, you may want to stay out of your home during the renovation. Move in with a friend and ask your contractor to clean the home thoroughly for you. After you come back home, leave the windows open so the air circulates.
4. Talk to Your Contractor
You should remain in touch with your contractor before, during, and after your home renovation. This allows you to learn about delays as soon as possible, and it lets you make fixes if you notice problems in your home. You can meet with them in person or have phone conversations with them.
As your renovation is coming to a close, ask your contractor about a home inspector they recommend. A professional contractor can tell you if there are any final touches you need to make your home comfortable. You can also hire interior design services to touch your home up. 
5. Look For Inspiration
You need many
"creative ideas in order to make your renovation truly effective. If you are installing new materials in your home, you should do your research to find materials that look good and will last a long time. You can install concrete or natural stone tabletops and match the colors to the colors of your walls.
If you're staying at a friend's house during the renovation, take a look at the materials in their home. Ask them about where they got them from and try to call a contractor who can install them after your renovation.
You can also look at the natural world. You can make your interior space feel more like nature by installing wood and natural stone materials in your home. You can also paint your surfaces with an earthy color palette, combining shades of brown and green with each other.
Find a Renovation Survival Guide
A whole house renovation can be difficult. You need to take steps in advance to prepare your home and yourself for difficulties. You should organize your home and remove any items that might get damaged.
You can minimize the mess by vacuuming and placing garbage bins in each room. Remain in contact with your contractor during every stage of the process and confront problems right away. Make your home as beautiful as possible with natural materials and interesting colors. 
Source: https://www.designblendz.com/blog/5-tips-on-surviving-a-whole-house-renovation
You May Also Like
October 5, 2022
October 5, 2022